Access Provisions - An Evaluation: Movement Electronic Music Festival & Jazz Festival
Throughout its history, Detroit's arts and music culture has been a vehicle to bring people together, heal race relations, and foster inclusion. However, the resourceful, DIY nature of the events, often hosted in makeshift venues, present enormous challenges for disabled people to attend and enjoy. Decades of neglected physical infrastructure present their own challenges as obstructions in our physical environment seem sometimes impossible to address.
Detroit is the birthplace of Techno, a community near and dear to my heart. Each year, the city hosts Movement Electronic Music Festival and the largest free Jazz Festival in the country at Hart Plaza, a site with its own important history and significance. In 2018, I teamed up with a person from Paxahau's operations team to identify pain points and recommend both short term and long term improvement strategies so more disabled patrons can participate in the festival in upcoming years. My own experience managing chronic pain played a major role in how I experienced the event, unique to my previous 9-years in attendance. My long term goals are to ensure Detroit's night economy becomes more inclusive of people with disabilities.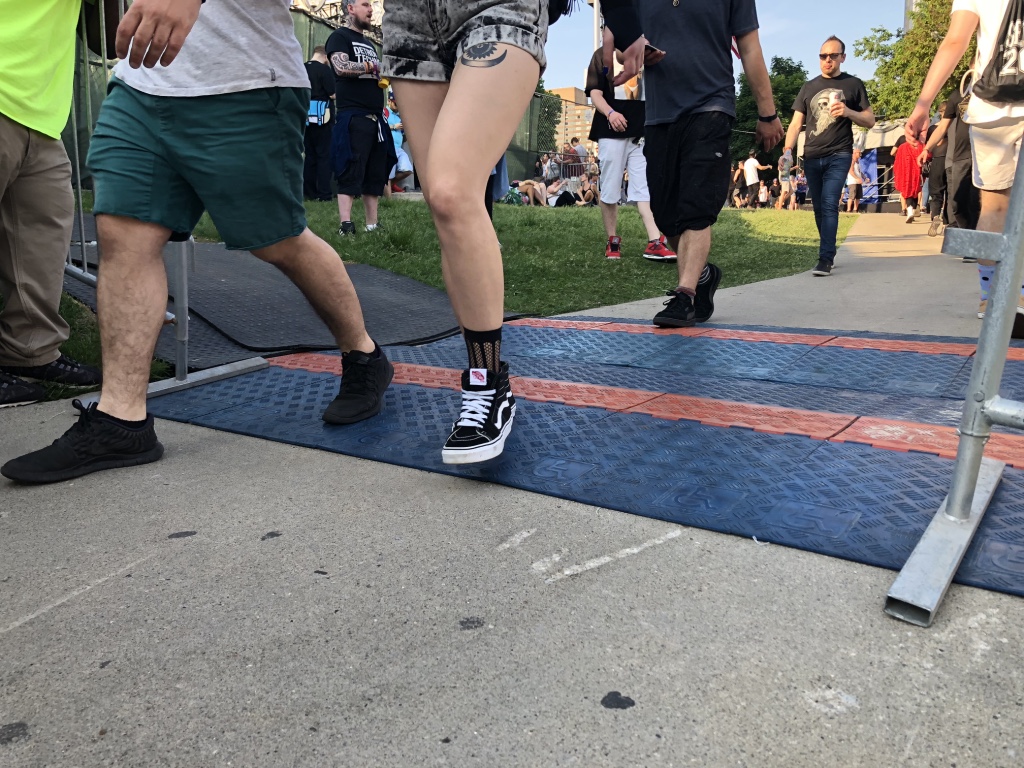 Accessible cable ramps only deployed in low density areas
Some where connected paths are obstructed by environmental barriers.
Intentional seating exclusively available to VIP guests
*Photo belongs to Red Bull
My Evaluation broke down:
A strategy to engage the Disability community in pre-planning efforts, and connecting with patrons with disability attending the festival

Multimodal mobility, entry, pick up & drop off

Access to restrooms, vendors, food, and lockers

Marketing enhancements

Environmental & equipment obstructions

Intentional & makeshift seating and shelter

Signage & way-finding

Pathways & lighting

Accessible viewing platforms

Assistive & adaptive technologies

+ more